Long time no see! At least that's how it feels after a very long January in which I was pretty inactive, but that's okay! February arrived a few days ago so you know the drill: before we move on to the new month, let's take a look back at January, the first month of 2021! It might be a little later than normally but I'm excited to (hopefully) go back to blogging more often again.
Stats
As the introduction might have given away already, January really wasn't my month. After a few good days I fell into a life slump, which is the absolute worst! I couldn't read, blog, take pictures, write or do anything I enjoyed! This of course resulted in me being inactive, but also in my mental health reaching another low. It dragged on and though I'm not feeling my best yet, I'm already feeling a lot better!
In January I read 2,400 pages (exactly!) across six books. Five of those were YA, while the other one was an adult novel. According to The Storygraph I was feeling rather adventurous this month (and a bit emotional, but there's nothing new about that!) which is true, actually! I was really looking for interesting books so it would motivate me a bit to read and make me escape everything in our world, too!
It was another month I didn't rate anything below 3 stars, which is good but still feels weird to me? I don't know, I'm used to myself being pretty critical, but I'm not complaining! Also interesting: I have only read ebooks this month. I was too physically exhausted to pick up a physical book, so thank you ereader! And five out of six were review copies so…interesting. Now, let's take a closer look at what I read!
What I read and thought
Boyfriend material by Alexis Hall
Format: ebook
Pages: 427
Rating: ★★★
I really enjoyed this book and it was a fun one, but it just wasn't that outstanding for me? I do feel the need to say that this is not my genre. It's a romcom and also an adult book, and I primarily read dark fantasy. And if I do read something that's contemporary? There's probably no "com" there. But I do wanna get into them more and this was just funny and despite dragging on for a bit too long, I enjoyed my time reading it!
Lava red feather blue by Molly Ringle
Format: ebook (arc/review copy)
Pages: 352
Rating: ★★★★
Click here for my full review!
Okay, I feel like it's my duty to introduce more people to this amazing book, so let me grab your attention really quickly. This is a sleeping beauty retelling where the story only starts when the prince wakes up (and it's not by a kiss, very important to me and my fellow feminists!) and, you'll have to hear me out on this one, it's gay. Has life ever felt better than when you found out this book existed? No? That's what I thought! It's so good and I loved the romance! I definitely recommend it!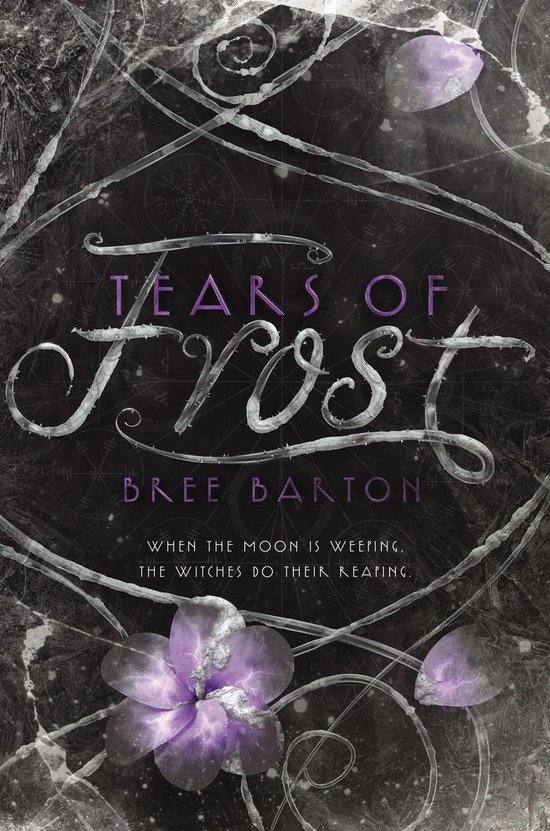 Tears of frost by Bree Barton
Series: Heart of thorns #2
Format: ebook (review copy)
Pages: 480
Rating: ★★★★
Throwback to the day I finished this and literally walked around the house screaming WHAT? That was a…day! And this book was just a wild ride with lots of twists and even though it's all over the place, I gave it four stars because it just blew me away and I'd like to quote from my Goodreads review! "hi, i am chaos right now. was this book per definition good? no, actually not. did it still ruin me and took away all the sanity i had left? yes…so in conclusion: four "wtf just happened" stars for this sequel." Sums it up pretty well.
Soul of cinder by Bree Barton
Series: Heart of thorns #3
Format: ebook (arc/review copy)
Pages: 496
Rating: ★★★★,5
Click here for my full review!
After the wild ride that was Tears of frost, this book felt very satisfying. It had a lot of character development in it and was full of important lessons. It's basically focused on the process of healing and it was so beautiful. It left me with tears in my eyes and a smile on my face. In my opinion, this was the best book of the trilogy! I literally feel proud of these characters!
Cast in firelight by Dana Swift
Series: Wickery #1
Format: ebook (arc/review copy)
Pages: 448
Rating: ★★★★★
Click here for my full review!
I recommend reading my review for this one because it is almost impossible to gather my thoughts in one paragraph. I really, really loved this book and its characters and I'm kinda really in need of the sequel because I'm very mentally unstable. Also fun to know, I preordered this book five minutes after finishing the arc so…(I do feel the need to say that this is not an own-voices book since Dana Swift took the inspiration from her husband's culture.)
The Mysterious disappearance of Aidan S. (as told to his brother) by David Levithan
Format: ebook (arc/review copy)
Pages: 224
Rating: ★★★
I decided not to fully review this book since I really, really wouldn't know what to say since I really enjoyed this book, but don't have any strong feelings on it. It was a nice book to read with some intrigue, but that's really about all I can say about it. If you enjoy magical realism middle grade books, I think you'd like this one!
What February will bring + anticipated releases
I'm really hoping February will be the month I find myself again and can just do what makes me happy! There are a lot of fun things planned this month already though, like some very exciting author interviews! I honestly cannot wait to share these with you and will hopefully also be back for some other posts! Now, let's look at some of the books that are being published!
All the tides of fate by Adalyn Grace
Release date: February 2nd
I have an entire blogpost on why I love All the stars and teeth and why you should read it too! You can check it out by clicking here! This is the last instalment in this duology and I'm beyond excited (and scared, I have the feeling that Adalyn Grace can be quite cruel!). There's just something about the vibe of these books that I absolutely adore and I need to know how Amora's story will end! Plus, to be honest, I need more Vataea content so…can't wait to get to it!
The Project by Courtney Summers
Release date: February 2nd
Courtney Summers's books have been on my TBR for the longest time! I love the concept of Sadie and also the one for Cracked up to be, but The Project hits another nail for me. I don't know what it is, but the vibes of this book just immediately grab me and I need to know more! Plus, I read the author letter and if this hadn't been on my TBR before? It would've been after that. So yes, I'm really hoping that I can add Courtney Summers to my list of "authors discovered in 2021"!
This golden flame by Emily Victoria
Release date: February 2nd
Emily Victoria may or may not be one of the authors I will be interviewing this month…but we're not gonna talk about that right now! This is an own-voices sci-fi with an aroace (= asexual and aromantic) main character and it sounds so good! I'll be starting in it as soon as possible because I'm very curious and, well, you'll see why! Also, the subtitle "Change your fate. Pay the price." just immediately grabs my attention? Aah, it sounds amazing!
Revenge of the sluts by Natalie Walton
Release date: February 2nd
Okay, so I already read this way back in November, but I wanted to add it to this list either way! I'm so excited for other people to read this story because I personally really loved it! It was amazing to see these girls bond and fight back. Natalie Walton is a author I definitely hope to read more by! I'm also working on something special for this book to convince you to read it, but let me say it is unapologetically feminist and I'm so glad I decided to give it a chance. I would've loved to see some more diversity character-wise though. Despite that, the character's voices need to be heard, so I'm really hoping to see this book on other people their TBRs!
Muse by Brittany Cavallaro
Release date: February 2nd
I've said it in my most anticipated releases of 2021 post (which you can read by clicking here!), but I'll repeat it again: Brittany Cavallaro's concepts just do it for me. I've already read the first book in the Charlotte Holmes series (A study in Charlotte), which I really need to continue by the way! But this new book sounds amazing too, and it has so many elements I absolutely love! It just sounds pretty epic and I'm hoping to read it soon (she says, as if her TBR isn't exploding already…OOPS!).
We are the fire by Sam Taylor
Release date: February 16th
I read Spartacus and I was ready to add this to my TBR. I don't know what it is and why it is like that, but I've had a weird obsession with Spartacus since I was little. I know, I know, not exactly what you'd think ten year olds would be excited about, but that's the truth! Either way, this fantasy debut sounds really epic and I cannot wait to read it! I haven't seen a lot about it yet, but most of the things I saw were hyping it up so…I'm ready!
A dark and hollow star by Ashley Shuttleworth
Release date: February 23rd
This is Ashley Shuttleworth their debut novel and let me just say…they already snapped with the synopsis. Not only does this sound epic, it also has lots of good representation, sounds unique and seems like it could both physically and emotionally ruin me. I've seen many reviews from mentally unstable people and I cannot wait to cry with them! The most exciting thing is that I'm pretty sure I'm gonna get this book in a book box and I just wanna scream. The honour of having a signed Ashley Shuttleworth book is too much for me!
---
That was all for this blogpost! It's a bit late, but I'm happy to be able to post something again! Let's pray I'll stay active this time! My favourite book I read this month was definitely Cast in firelight (I think that was obvious!) and the book I'm anticipating the most is…A dark and hollow star! I seriously can't wait to read it and to see what February will bring apart from all of this!
Thank you so much for your patience with me and for reading this! I hope you enjoyed it! To stay up to date, be sure to send me a friend request on Goodreads and follow me on Instagram and Twitter! Now…