We did it loves! We made it through 2020 and believe me when I say that's something you can and should be proud of! 2020 was the year I completely fell in love with reading, writing, blogging and more, so I don't look back at it with only resentment but let's say I'm glad I survived that roller coaster. Either way, before we talk about my goals for the coming month as well as some books being published in January, let's take a look at the last month of 2020!
Stats
December started off with me having exams and thus less time to read and blog, but overall it was a month in which I genuinely felt good (most of the time, that is). Despite not having blogged as much in this month as I hopes, I discovered a lot of amazing blogs and made friends (which is always a good thing)! Reading-wise I felt like I didn't read that much but I actually kinda did?
I read 3654 pages across 13 books. The funny thing, though, is that I finished six of those books all on the last day of 2020. I swear I can explain this when we go more into detail, but this does mean I've officially read 100 books in the past year! I read eight physical copies and the other five were ebooks. My ratings were also really high this month which always makes me question everything. Have I read books that are just really for me or am I becoming less critical? I don't know, we'll see!
This month I started using a site called The Storygraph which has amazing reading stats. It tracks which vibe the books you read have and mine are…pretty interesting because of how accurate it is to my reading tastes. The main two moods I have are dark and emotional which…yeah, that's literally what I always gravitate towards. I'm very happy that I discovered The Storygraph and I can't wait to start using it more often soon!
What I read and thought
Title: One way or another
Author: Kara McDowell
Format: Physical copy
Pages: 316
Rating: ★★★★
Review: click here!
At the start of the month I had the chance to talk to the author, Kara McDowell, along with some other bloggers and it was absolutely amazing! I used to only read contemporary but in 2020 that just…died. I decided that I wanted to fall in love with contemporary again, starting off with this book! Let me tell you: it did not disappoint. One way or another is very cute and funny, but also very hopeful. It has amazing anxiety representation (and it wasn't being romanticised!!) and I just had an amazing time reading it!
Title: Among the beasts and briars
Author: Ashley Poston
Format: Physical copy
Pages: 304
Rating: ★★★★,5
Review: click here!
When someone told me this book had a dark vibe I didn't expect…this. And I mean that in the best possible way. Among the beasts and briars totally blew me away and it's just unlike anything I've ever read. It's like a dark, dark fairytale adventure about a girl and…a fox…and a bear, but don't let that scare you away! The characters are amazing and the plot is just a big YES! This book had me screaming and I'm so glad I gave it a chance! Plus, Ashley Poston's writing style totally makes me feel like I'm in the story. It had precisely enough "gore" details and if you love dark fantasy, I definitely recommend this!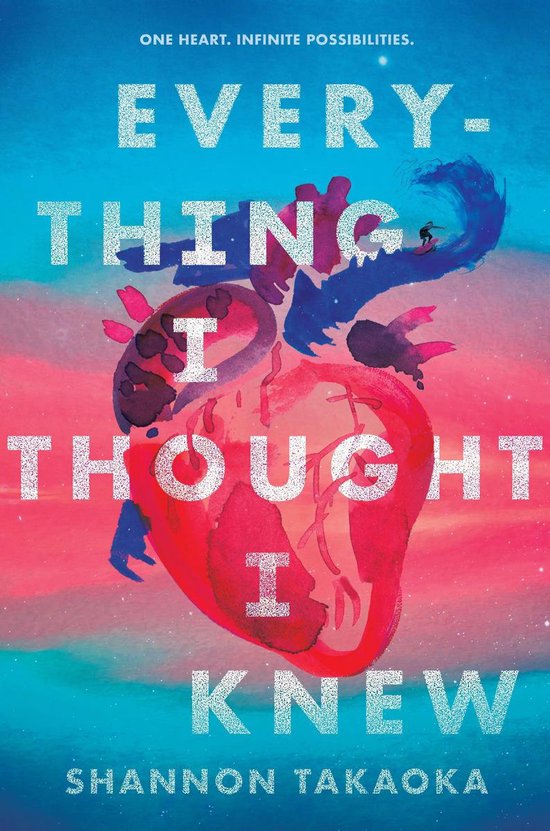 Title: Everything I thought I knew
Author: Shannon Takaoka
Format: Ebook
Pages: 320
Rating: ★★★★
Review: click here!
Listen, this book seriously messed with my feelings. I didn't know what to expect from it but it was certainly not this. It started off very strongly but then it went downhill for me. Not exactly in a way you'd say this is bad, but more of: oh I don't know where this is going. But, as you might've seen, I still ended up giving this four stars (which means I loved it). Well…the ending ripped my heart out and it was suddenly very twisty and I'm trash. I cried a lot. Looking back at it the build-up was pretty good, but when reading it it felt kinda pointless. Still, this broke my heart.
Title: Scythe
Author: Neal Shusterman
Series: Arc of a scythe 1
Format: Physical copy
Pages: 435
Rating: ★★★★★
Scythe was my very first read of 2020. I buddyread it with one of my best friends and we both ended up being really intrigued because of the plot. However, I do remember thinking that the characters needed some work on them and because of that I felt pretty hmm about it. My other best friend started reading this and I decided to read along with her and oh my—this book is SO good! I wanna cry just thinking of it and the characters (whom I now love dearly!). The book is pretty slow, something Alissa from a year ago didn't really appreciate so I guess that's why I liked it so much better now, but present Alissa ADORES the build-up!
Title: Thunderhead
Author: Neal Shusterman
Series: Arc of a scythe 2
Format: Physical copy
Pages: 504
Rating: ★★★★★
So, because I was totally obsessed with Scythe and that ending just — no words — I decided to pick up the sequel! I swear, these books will be the end of me. Thunderhead is full of twists and turns (if you saw any of them coming, I applaud to you) and pain. My babies are in so much pain and I'm still a mess. I seriously thought Neal Shusterman proved himself to be a genius with Scythe's ending but Thunderhead left me with a lot of tears (A LOT!) and even more questions. I have an amazing Goodreads review for this one which I'd like to quote (it's really deep, sorry to make you cry): how do you calmly tell people that your heart has just been ripped out? Asking for a friend!!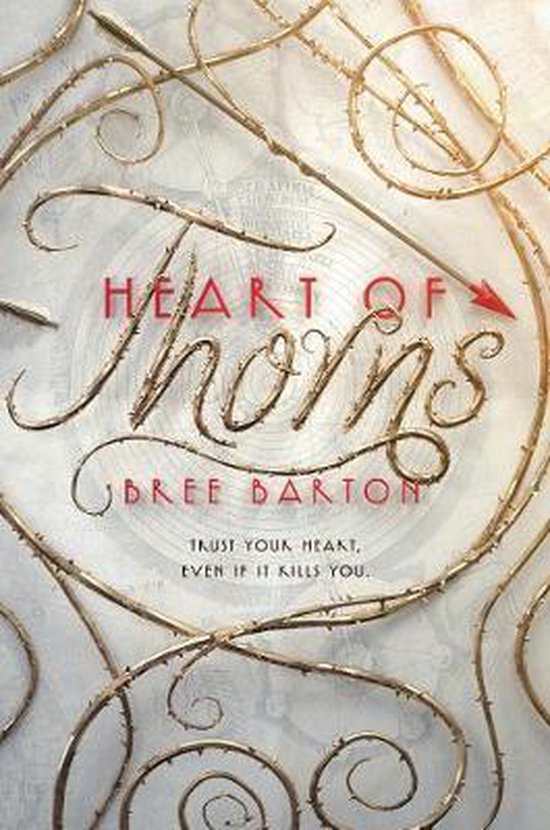 Title: Heart of thorns
Author: Bree Barton
Series: Heart of thorns 1
Format: Ebook
Pages: 480
Rating: ★★★
This was a book I was very excited about because, well, it sounded good and I heard "feministic" so I was pretty much sold. Heart of thorns is not at all what I expected from it. It was a bit of a rollercoaster of ups and downs for me, but overall I really enjoyed my time reading it and the story is really interesting. I will definitely be continuing this series because I'm very, very intrigued (you can't leave me hanging on an ending like that) and I feel like this book was more of a build-up to another book that has a lot more potential! Either way, I can't wait!
Title: All the stars and teeth
Author: Adalyn Grace
Series: All the stars and teeth 1
Format: Physical copy
Pages: 373
Rating: ★★★★★
If you don't know yet, I'm on the sea crew team of Adalyn Grace's next book All the tides of fate, which is the sequel to this one. I recently got myself a physical copy of All the stars and teeth so it was time to reread and let's say I don't regret that at all! Adalyn Grace has such a dark and vibey writing style and I'm absolutely here for that. I adore the cast of characters as well (like…Vataea…) and the setting and concept too. Okay, that's basically everything, but there's just something about this book I can't fully explain, so I would kindly suggest you read it!
Title: Six of crows
Author: Leigh Bardugo
Series: Six of crows 1
Format: Physical copy
Pages: 465
Rating: ★★★★★
I have a funny story for you: about half a year ago I promised some people I would read Six of crows before 2020 ended. Well, I finished this book on December 31st and yes, I wish I was joking but I feel like that says a lot about me as a person. Either way, this definitely deserves all the hype in my opinion because wow, the intrigue and characters are EVERYTHING. This is another book where I really appreciated the build-up. It's not a fast paced story at all but I absolutely loved getting to know the characters and see them bond and aah, unlikely friendships? I'm all here for it. I love Leigh Bardugo even though I know the sequel is gonna hurt me (to say the least).
Title: We are okay
Author: Nina Lacour
Format: Physical copy
Pages: 236
Rating: ★★★★
We are okay is a book I've been wanting to read for a long time and I'm so glad I finally did so! It's a beautiful story written in amazing prose (seriously, I can't wait to read more by Nina Lacour!) and it hit me right in one of my soft spots. This isn't a long book but I've grown to care for the characters a lot and I really appreciated how this book took a whole other turn than I expected in the end. It was refreshing to see that sort of ending. Overall I did want more from this story because it didn't leave me completely satisfied.
Title: A very Declan Christmas / 300 Fox Way / A minor raven boys holiday drabble
Author: Maggie Stiefvater
Series: The Raven Cycle 0.3 / 0.4 / 0.5
Format: Ebook
Pages: 6 pages
Rating: ★★★ / ★★★ / ★★★★
Okay so now you know how I read six books on the last day of 2020. I found out about these holiday specials for The Raven Cycle and I'm weak okay? I obviously needed to read them since I'm a bit obsessed! These were just very fun to read but didn't really add anything (not that I expected that, it's just a holiday special after all). Oh, it did add tears though! Yes, I literally cried because I'm just that deep down this fandom. Either way, if you like the series, they're a lot of fun!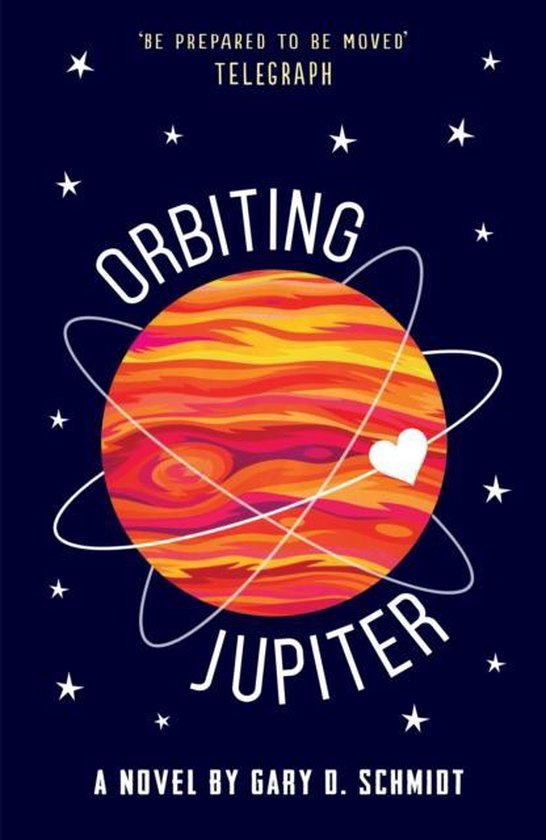 Title: Orbiting Jupiter
Author: Gary D. Schmidt
Format: Physical copy
Pages: 193
Rating: ★★★
This is a book that left me a bit like…I don't know what I just read but it was kinda good. One thing is for sure though: I've never read anything like this and I probably never will. It's a weird story but also a really powerful one and intriguing as well. One of my friends actually gifted this to me because she really loves the book, and I'm really glad I read it! It's not something I would usually pick up though. It's really short and was actually my last read of 2020 (totally not because I was looking for the shortest book on my tbr so I could finish my reading challenge…)!
What January will bring + anticipated releases
I took a little bit of an unexpected break for like a week, which isn't a lot but I'm still very happy I'm back now! In January I have a lot of fun things planned but if there's anything you'd like to see, let me know! This month is not gonna be easy though; I'll have to go back to school which brings a lot of stress with it. Either way, let's look at some books releasing in January! For a full list of 2021 anticipated releases, click here!
Lore by Alexandra Bracken
Release date: January 5th
I haven't read Alexandra Bracken's other book, but Lore sounds literally amazing! I'm all in for mythology (especially Medusa, please tell me this has something to do with Medusa) so this book really added itself to my TBR. Every time I reread this summary I just feel myself wanting it more and more. And that subtitle too! Bind you fate to mine? Yes please! I don't know, it just sounds amazing and epic and I! need! to! read it!!
Concrete rose by Angie Thomas
Release date: January 7th
Representation: black main character, gangs
I think everyone has heard about The Hate U Give. It was a very impactful and important read and I'm honestly so happy we're getting a prequel. Concrete rose is about Starr's (the main characters of The Hate U Give) father during the time he was young. I definitely think this is gonna be a heavy read, but I really want to read it so I can get another perspective again. Maverick is such an interesting character and I'm really curious to see how his story is gonna move me!
Last night at the telegraph club by Malinda Lo
Release date: January 19th
Representation: sapphic, Asian main character
There are just some stories that you know are gonna break your heart. I mean, this sounds like a tear-jerker, okay? It just sounds really interesting and I need it in my life. Like, right now. When you tell me about a sapphic love story with an Asian character set in San Francisco's Chinatown in 1954, you can't expect me to wait patiently. And that little preview in the description? This sounds so wholesome and heartbreaking! Ugh, I can't wait to cry over it (I wish this was sarcastic to be honest…)!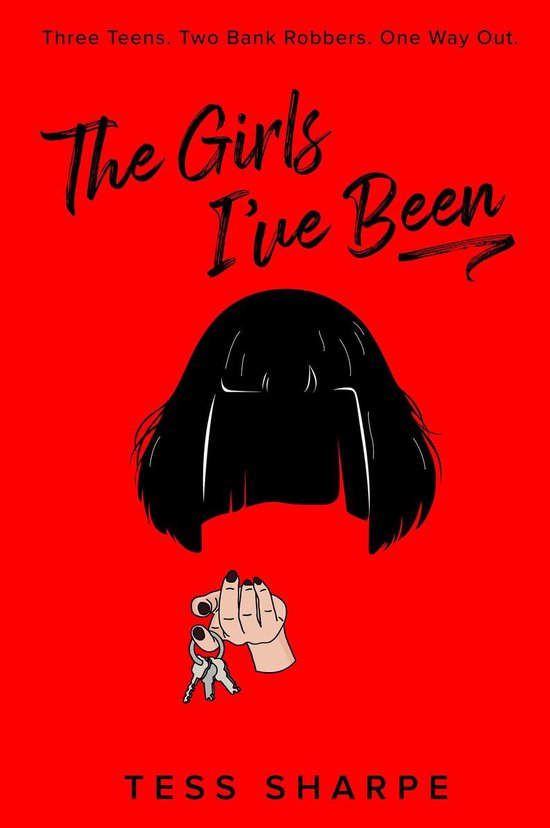 The girls I've been by Tess Sharpe
Release date: January 26th
Representation: bisexual main character (sapphic romance)
It's the title that attracted me to this book, but I stayed for the words "sapphic thriller". Yes, sometimes it's really that simple! The girls I've been sounds really interesting and something just really attracts me towards it. I've been wanting to pick up Tess Sharpe's other book (Far from you) for a while too, but I might just start with this one! Also something that adds up to the anticipation for me: this one's already getting adapted! And I really love adaptations as you probably have noticed, so who knows!
---
So, that's for today's post! I'm very happy I'm back (yes, yes I know I was only gone for a week, but still) and I can't wait for you to see what's coming to Alissa's booktopia this month. Either way, I'm very excited! My favourite this month was definitely…Six of crows! I hope you enjoyed reading about all of my thoughts and maybe even added some books to your tbr! If you've read any of these, please let me know!
Be sure to send me a friend request on Goodreads or follow me on Instagram if you would like to see what I'm up to!