At this point I don't even know if I should say this year flew by or dragged on for way too long, but either way: it's December! I can't wait to look at all the fairy lights, drink hot chocolate and after my exams, of course, get some rest! It's also the last month I can read the books I SWORE to read before the year ended…ehm, let's see how that goes! But before we fully start the last month of 2020, let's take a look at how November was for me!
Alissa's booktopia
Before we start looking at reading stats, let's talk about my blog. In 2020 I discovered blogging and Alissa's booktopia was made. But, it was time to make some changes and now I'm so proud to announce that I now have my own domain! To give my blog a full boost, I also gave it a make-over and I'm actually really satisfied with it! Let me know what you think and welcome to this new adventure at http://www.alissasbooktopia.com (sorry, I'm so excited)!
Reading stats
November started off so well and then it just took a trip to hell. Definitely not my month. I don't even know what to add to that except: my reading took a dive, just like blogging, my other social media and especially my mental health. Let's look forward to a (hopefully) better December!
I read 3005 pages across seven books, which were almost all read in the first ten days of the month. Four of these books were ebooks and the other three were physical copies. What's also notable is that only four of these were fantasy. I'm aware that's over half of the books I read but I still feel like it's less than usual!
Without ebooks I literally wouldn't have survived this month. This is the first time ever I actually read more ebooks than physical copies and although I feel like I will ALWAYS prefer reading a physical book, this month my ereader came in quit handy. At some point I was so exhausted that I could only lie down, which made reading a bit complicated. Never have I been so thankful for ebooks, lifesavers!
Also, remember when I said that in September and October I only rated books three stars or more? Yeah, that streak ended in November. Now, let's take a closer look!
What I read and thought
Title: Master of one
Author: Jaida Jones and Danielle Bennett
Format: Ebook
Pages: 544
Rating: ★★★,5
Review: click here!
You might think Alissa, you read this less than a month ago? and you would be absolutely correct. It was a 3,5 star read back then and it still is now. Then why did I reread this? The short answer is…because I'm a clown. *runs*
Don't get me wrong, I really enjoyed this book (twice…) but it's not a new favourite or anything. I'm honestly sitting here and thinking to myself: why did I reread this? Does that mean I regret it? No, it was absolute torture to have to experience that slow-burn again, but I still liked it. I'm just really questioning why! did! I! reread! this?! I don't understand myself.
Title: Cemetery boys
Author: Cemetery boys
Format: Physical book
Pages: 352
Rating: ★★★★
This was probably one of my most anticipated debuts of 2020 because, come on, the concept is a big YES and the representation? Ehm, we stan! Cemetery boys certainly didn't disappoint because the story and characters are so much fun and just have the perfect vibe. Plus, Maritza? What a queen.
I'm already looking forward to more by Aiden Thomas! They have such great concepts and aah, have you heard of Lost in the never woods? Because I need it in my life.
Title: The Mitford murders
Author: Jessica Fellowes
Series: The Mitford murders #1
Format: Physical book
Pages: 421
Rating: ★
Okay, it's safe to say I did NOT enjoy this book…at all! It was a huge disappointment for me since this series sounded so good and cosy but it's a big no for me. I don't like being so negative because I don't wanna offend the author, but this was perhaps one of the worst books I've ever read.
The biggest problem that I had with this is that The Mitford murders is based on an unsolved case and the author literally framed someone that really existed. That was never even a suspect in the case. In my opinion, that's just disrespectful! Plus, the book was just not good in any other way.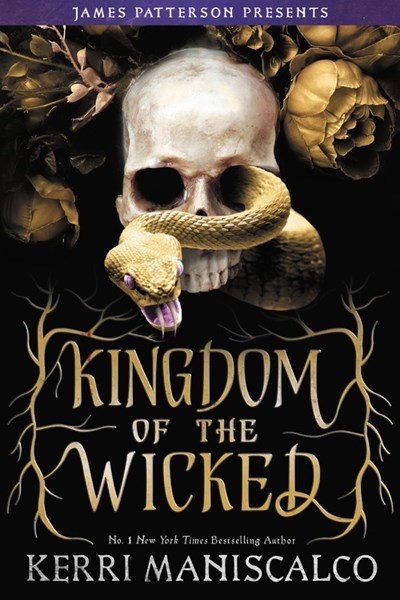 Title: Kingdom of the wicked
Author: Kerri Maniscalco
Series: Kingdom of the wicked #1
Format: Ebook
Pages: 421
Rating: ★★★★
Review: click here!
Like I said in my review, Kerri Maniscalco her books just sound like they're written for me. I'm living for the dark vibes and I really didn't think her concepts could get better than Stalking Jack the Ripper (no, I haven't read it. Yes, I'm an idiot), but then Kingdom of the wicked magically appears and I was obsessed the second I heard about it.
I LOVED THIS SO MUCH! From writing style to characters to plot to vibe to whatever, I loved it. Why didn't I rate it 5 stars? Because I'm bitter and want the sequel right now. I just think there's so much more of this story and I can't wait to get that in the sequel that I have to wait a year for can you hear me cry! (This is totally not me discovering the strikethrough option and loving it.)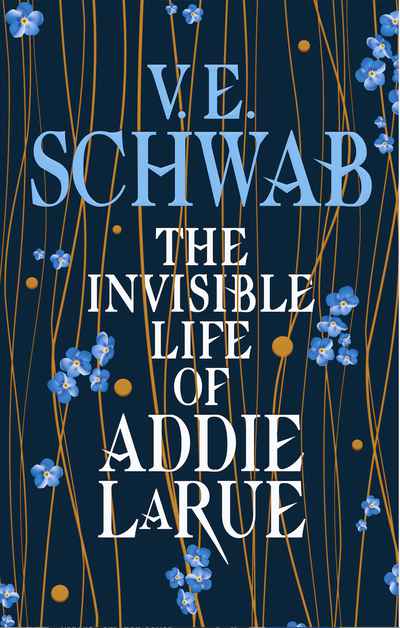 Title: The invisible life of Addie LaRue
Author: V. E. Schwab
Format: Physical book
Pages: 560
Rating: ★★
Yeah, ehm…let's get controversial I guess. I did not like this book. It was another one of my most anticipated releases of 2020 because hello, THAT CONCEPT?! But I just felt like a lot of its potential was wasted.
I couldn't connect with either the characters or the story because it felt a bit flat to me? Lots of people say the characters are their favourite part of this book, but I just don't see it. V. E. Schwab's writing style was still on point and there are some wonderful quotes in here, but overall this book was an incredible disappointment. Definitely not for me…
Title: Revenge of the sluts
Author: Natalie Walton
Format: Ebook
Pages: 328
Rating: ★★★★
Review: coming in February
To everyone I know in real life reading this, especially my family, THIS IS NOT WHAT YOU THINK. And to everyone else thinking Alissa? just hear me out.
I read a Wattpad book (soon to be published!) with the word slut in the title. Why? Because it sounded feministic and I want my faith in Wattpad restored. Did it do just that? Hell yes! This book was so good in my opinion and now I just want everyone to read it because feminists will be screaming because YES and other people will (hopefully) learn from it. It just made me really happy to see that this book is getting published! The character's voices need to be heard so *kindly shoves the book in your face* read it.
Title: Who I was with her
Author: Nita Tyndall
Format: Ebook
Pages: 352
Rating: ★★★
You don't understand how excited I was for this book. It has LGBTQ+ representation. Bisexual representation. It has woman loves woman…How can you even think I wasn't gonna read it? The concept also sounded really good and already hurt me on its own because damn, that's a…situation.
I'm not gonna lie though, this didn't live up to my expectations (since it was a 5-star expectation and I ended up giving it 3) but it was still really good. My only problem was that I couldn't really connect with the characters? They had a lot of potential to be loved by me (I make it sound like it's an honour, lol) but I feel like it missed something. I just don't know what…still, I definitely recommend it!
---
This was so much fun to write, as always! I hope you also enjoyed reading it and had an amazing month! Thank you for supporting Alissa's booktopia too, I can't wait to see what the future holds for us! Now, have you added any of these books to your TBR (or maybe you've already read some)? Let's discuss it in the comments
And, of course, what was YOUR favourite November read? I want to hear everything about your newest obsession!
Love,
Alissa