I think a lot of people know I'm an autumn addict. Give me cozy sweaters, lots of tea and some burning candles while I read and you won't hear from me ever again. We're in the middle of October so I'm a bit late with this, but here is the Finally Fall Book Tag!
Thank you to the lovely Cherelle for tagging me! Check her post out by clicking here! Now, let's just give you all the books…
IN FALL, THE AIR IS CRISP AND CLEAR: NAME A BOOK WITH A VIVID SETTING.
Above all else by Dana Alison Levy
I only finished this book yesterday but boy am I obsessed. It takes place in Nepal because the characters are gonna be climbing the Mount Everest!
I can only recommend this book to you to be honest. The setting wasn't only amazing, I ended up loving everything about this book! It was an emotional rollercoaster (yes, I cried, what a surprise…).
This was an arc (it came out yesterday so you can already purchase it! No, I'm not pressuring you at all…but buy it!) so a review will follow soon if you're interested!
NATURE IS BEAUTIFUL… BUT ALSO DYING: NAME A BOOK THAT IS BEAUTIFULLY WRITTEN, BUT ALSO DEALS WITH A HEAVY TOPIC LIKE LOSS OR GRIEF.
The year after you by Nina De Pass
I read this in September and I was a mess. Correction, I'm still a mess. This book was really impactful and just beautifully written! I loved the characters and the grief representation.
I haven't seen this book around a lot but it's seriously so good! There was a romance that DIDN'T romanticize. Like hello take my money. It just gave me a lot of feelings and I cried my eyes out (I tend to do that quite often but you get that).
I borrowed a copy from the library but once I'm free to buy books again, watch me get my own, because I have no self-control.
FALL IS BACK TO SCHOOL SEASON: SHARE A NON-FICTION BOOK THAT TAUGHT YOU SOMETHING NEW.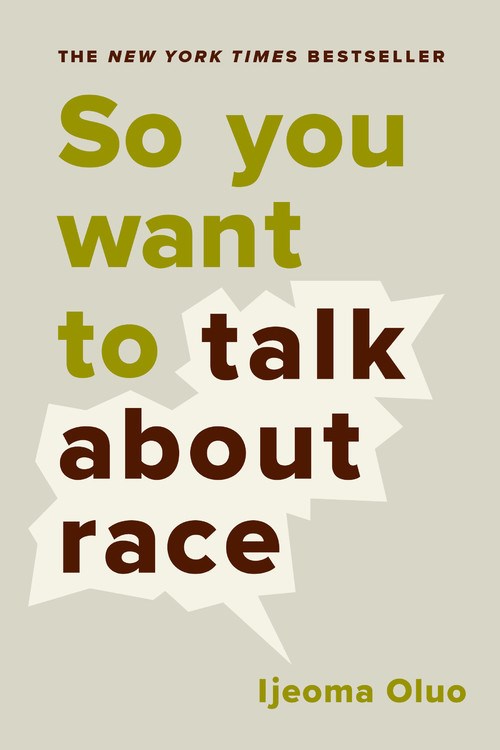 So you want to talk about race by Ijeoma Oluo
I only started reading non-fiction from time to time this year, but this one has taught me a lot. I've always been against racism (or any sort of discrimination/injustice) and spoke up when I saw it, but I didn't do anything else, you know?
This was the first book I read on race and I feel like everyone must read it. It has a lot of information which I deep down already knew, but just needed to hear again.
If you want to educate yourself, I'd definitely recommend this book! And if you think you don't know it because you're not a racist, I'd reconsider that. Not being a racist is not enough.
IN ORDER TO KEEP WARM, IT'S GOOD TO SPEND SOME TIME WITH THE PEOPLE WE LOVE: NAME A FICTIONAL FAMILY/HOUSEHOLD/FRIEND-GROUP THAT YOU'D LIKE TO BE PART OF.
Shatter me by Tahereh Mafi
I haven't read this series in way too long (even though I always call it one of my favourite series…but we don't talk about that)! I haven't even read Imagine me because I don't want it to end.
The Shatter Me series is truly one that is close to my heart. I love its friendgroup so much (read: Kenji is my best friend and Warner is my husband so I am Juliette).
If you haven't read it yet, I'd definitely recommend it. Tahereh Mafi her writing style gives me life and the character development is to die for! And in general it is an epic emotional rollercoaster (yes I cried a lot, leave me alone!).
THE COLOURFUL LEAVES ARE PILING UP ON THE GROUND: SHOW US A PILE OF FALL COLOURED SPINES!
Furthermore by Tahereh Mafi
I'm writing this last minute so I don't really have the time to take a pic of a pile, so here's just one book with some (kinda…) autumn colours!
This made me realise I don't have that many colourful spines, they're mostly just one colour so this is the best I could do, I guess?
Furthermore is by the same author of the Shatter me series and I loved it so much! The characters were amazing again and I also really liked the world!
It's a magical middle grade and again, that writing style…It was just so fun to read and I'd definitely recommend it!
FALL IS THE PERFECT TIME FOR SOME STORYTELLING BY THE FIRESIDE: SHARE A BOOK WHEREIN SOMEONE IS TELLING A STORY.
Wuthering Heights by Emily Brontë
This book is so complicated and I love it. Like, Emily Brontë made the choice to tell this story in such a weird way and it's a masterpiece in my opinion.
If you're not familiar with the concept of this book, it's basically an outsider who gets told a story about two people by a semi-outsider. It doesn't make sense that the author chose to write it like this, but I repeat: I love it.
Everything in this book is so unreliable. The story, the characters, everything! It's a story of passion, love and grief and I'm so glad I decided to pick this up as my first classic!
THE NIGHTS ARE GETTING DARKER: SHARE A DARK, CREEPY READ.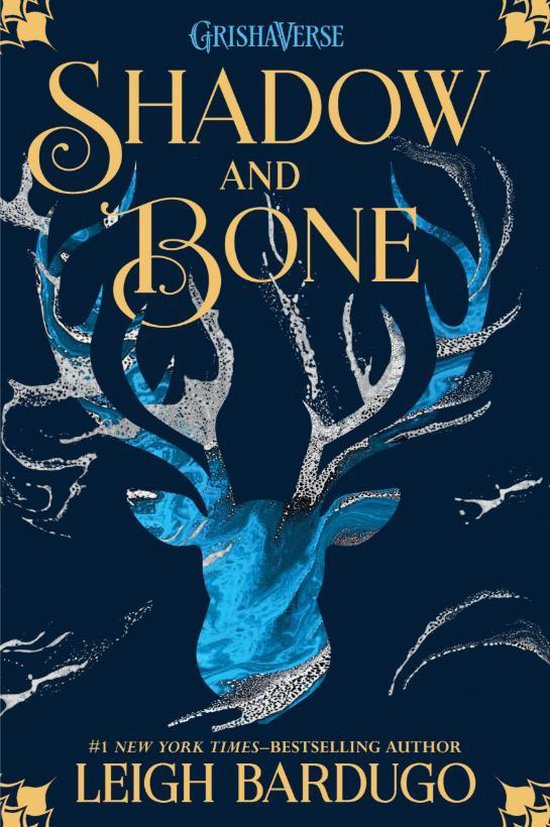 Shadow and bone by Leigh Bardugo
I couldn't really think of a creepy book? But I really like dark fantasy and I think you can shelve this book as that. This book just gives me that dark vibe I guess!
The Grishaverse is my favourite fantasy, hands down. I love everything about it and I know a lot of people trash the Grisha trilogy, but it means a lot to me personally. If you're not a fantasy reader, I'd still recommend this to you to be honest.
I look up to Leigh Bardugo a lot as an aspiring fantasy author. The way she crafts her characters, the way she writes, the way she makes me cry and ruins my soul, I am here for it!
THE DAYS ARE GETTING COLDER: NAME A SHORT, HEARTWARMING READ THAT COULD WARM UP SOMEBODY'S COLD AND RAINY DAY.
Red, white & royal blue by Casey McQuiston
The amount of feels in this book…I can't. It's a funny and heartwarming book and my heart already starts beating faster when thinking about it.
This is a romcom and when I, a person that normally only loves books with a dark tone, is obsessed with it, you know it's worth the read. It even made me cry! I repeat: a romcom made me cry…maybe that's not a good thing for me but whatever.
I also feel like this book is very important! The representation? Amazing. The message? Yes please. Iconic lines? *dies*.
FALL RETURNS EVERY YEAR: NAME AN OLD FAVOURITE THAT YOU'D LIKE TO RETURN TO SOON.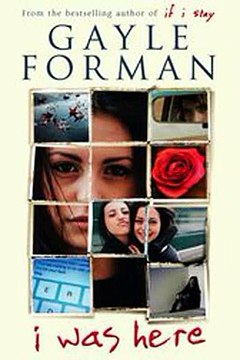 I was here by Gayle Forman
Gayle Forman used to be my favourite author a few years ago and I can't believe I still haven't reread any of her books! Like I remember them very vividly, but I need to get to them soon!
I basically loved all her books but I do believe I was here was my favourite. That could be because it was the last one I read and almost every book became my favourite, but you get it.
If you haven't read anything by Gayle Forman yet, I can only recommend it (at least I hope I'll still love them as much). I can't wait to dive into them again!
---
That's all! Aren't you proud of me for being strong enough to not include Looking for Alaska (reminder: read it!)? Anyway, I hope you found out about some new books you need to read! Let me know which books you added to your TBR or which ones you've already read so we can chat about them!
What book gives you all the autumn vibes?
Love,
Alissa