Books are the best way to understand how it is to be another person. You may only feel a fraction of what they feel, I still think it's a very important source of education. This book in particular attracted me because of the representation that you really don't see in books (as far as I know of). I was very excited to dive into the main character's head! Today I will share my reading experience with you.
What is See no color about?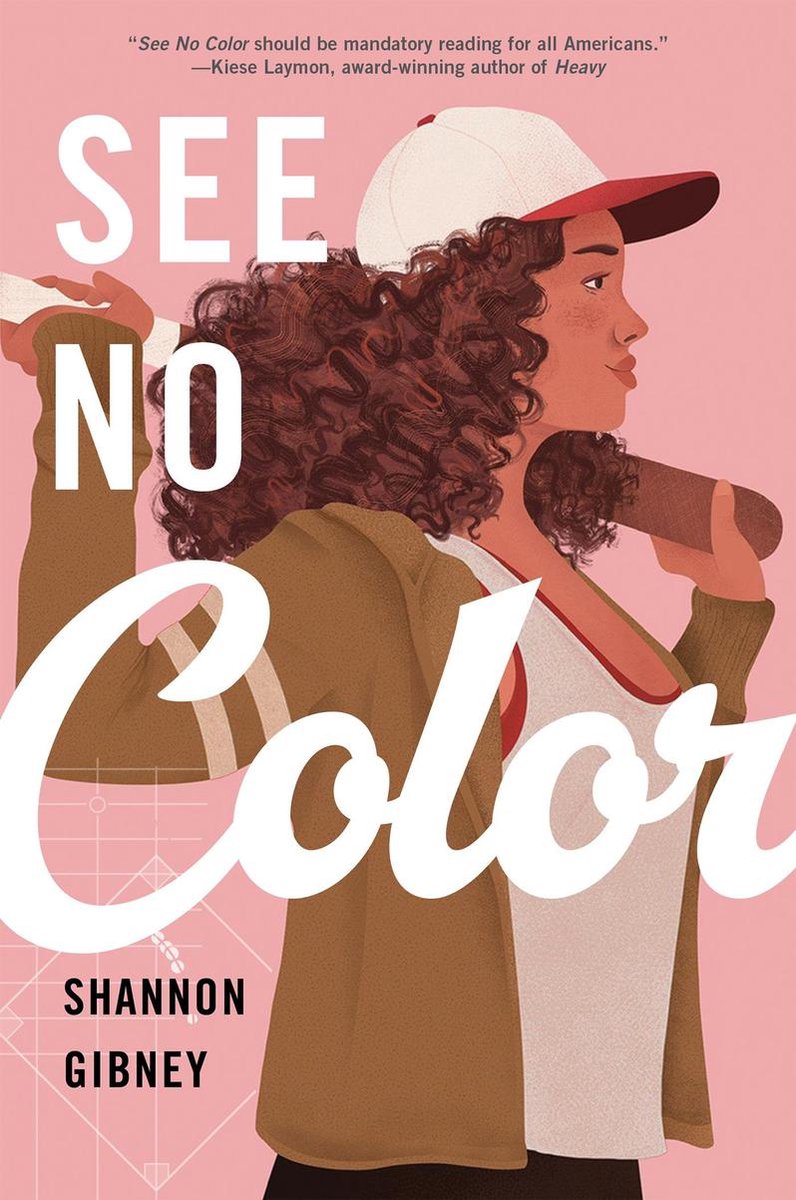 AUTHOR: SHANNON GIBNEY
PUBLISHER: HOLIDAY HOUSE
GENRE: YOUNG ADULT, CONTEMPORARY
PRICE: €8.80
Being a transracial adoptee doesn't bother sixteen-year-old Alex Kirtridge-at least, not in a way she can explain to her white family. It doesn't matter that she's biracial when she's the star of the baseball team. But when Alex is off the field, she's teased for "acting" too white and judged for looking black. And while she loves her parents, her hot-headed brother, and her free-speaking sister, they don't seem to understand what it means that Reggie, a fellow ball player, is the first black guy who's wanted to get to know her.
Things only get more complicated when she finds hidden letters from her birth father. Alex can't stop asking questions. Does she really fit in with her family? What would it be like to go to a black hairdresser? Should she contact her birth father, despite the fact that it might devastate her parents? Meanwhile, her body is changing, and Alex isn't sure she can keep up with her teammates. If she's going to find answers, Alex must come to terms with her adoption, her race, and the dreams she thought would always guide her.
What did I think of See no color?
"All these pieces had cracked me open and brought me to this place of danger and possibility. I was ready."
I'm having a pretty hard time writing down my thoughts for this book (so I'm sorry if this review is…weird?), but I don't entirely know why. It was very short (192 pages) and it did have an effect on me, but I can't help but feel like it had more potential.
Let's start off by saying that the representation in this book was done amazingly. Alex was a very interesting character. I honestly loved following her and feeling her feelings; she really felt like a friend telling me a story. Shannon Gibney managed to give her a lot of character development in the amount of pages of this book, without rushing it.
I also really enjoyed the writing style. It was very clear and even vulnerable in some way. I think it reflected Alex' personality and doubts perfectly. Even though I do think that, it's not the writing style I had hoped for with this book. I expected a more emotional one, so I can't help but feel a bit disappointed.
Because this book is so short, it also really concentrated on Alex and Alex alone, in my opinion. I would've loved getting a little more dimension from the other characters. A thing I did really appreciate was the taboos that were talked about in this book. I was sitting there like: yes, we love normalizing these things!
There's also a romance in this book and I definitely liked that part too! It was cute and I felt chemistry between the characters. It could be a bit quick at times, but I really loved how they cared for each other!
Overall I thought Alex' journey was a memorable one I definitely learned from. It was realistic, honest and heartwarming, so if you were looking for a book with less represented subjects: this is a recommendation. I really enjoyed it, but didn't love it with all of my heart. Shannon Gibney's debut gets a 3/5 from me!
Thank you to Holiday House for providing me with this e-arc in exchange for an honest review.
Love,
Alissa